Introduction
Marketing
Express your Glamping personality & capture those special moments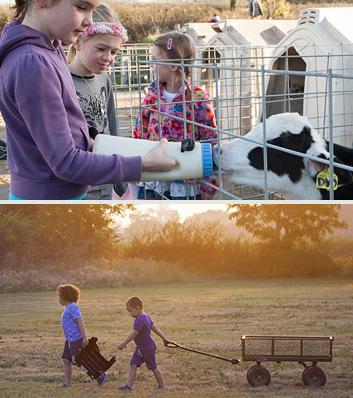 Congratulations on your recent safari tent purchase, now let the fun begin. There's lots to consider how to promote your new glamping business and Clear Sky Marketing have lots of experience to walk you through the whole process.
Our first objective is to learn more about you and your existing business. If you're a farmer, what live stock do you have on the farm? Are there farming activities for the children? Talking to existing Clear Sky customers, it's evident that young families are the biggest guest profile.
Every glamping business is unique and it's important that your image and message is your personality. This starts with the naming of the glamping site to photos and narrative. We'll learn what's your ideal logo, branding, colour choices to giving your new glamping business an identity.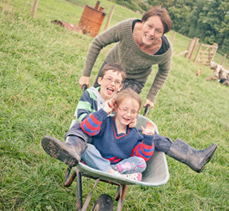 Once we have your identity in hand, we need to establish your site's USPs, for example you may offer your guests;
• Tractor rides
• Outdoor cooking experience
• Feeding the animals
• Farm tours
• Nature trails
• Fishing
• Breakfast packs; all locally reared ingredients
Every Glamping site is different and we need to capture your personality.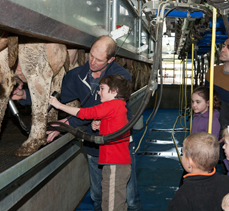 What will your guests experience?
No distractions, no TV, no stress, escape from the hustle and bustle of everyday life. Think tranquillity, relaxation, quality time with your family and friends. Let the children roam in the great outdoors; rediscover nature and all that it has to offer.
We then look at what's to offer off-site. What attractions does the local area offer to keep the children entertained? Is there a local pub for Mum and Dad to walk to? Are there any annual festivals close by?
Once we have built up a picture of your glamping site, we then build the main marketing vehicle; the website. Our websites are dynamic, meaning they are built in php, allowing to cover multiple local areas, news feeds, gallery pages and a 24/7 booking system.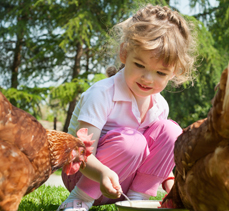 We'll then walk you through the mind field of SEO. Don't worry it may seem daunting, but we have years of experience to hand. We also research the best third party directories to subscribe to which will give your new website instant traffic. We then move onto social media, such as Facebook, Twitter etc. All these online tools are important to the overall marketing mix.
Social media is so important that you can barely run a marketing campaign without it. The time of the hard sell is finished, with Facebook and Twitter everyone is a marketer, so you might as well understand this media and get on top of it. People buy through making a personal connection with your business, why, because they can!